We provide the highest quality, designer food products™ consisting of bulk, finished foods, agriculture and production, animal plant and nutrition, fisheries, aquaculture, and commodities with particular importance on quality, close relationships with producers, and technical solutions throughout the supply chain to the most discerning clients. Primarily, while being one of the elite global grocers with guarantees that each food, agriculture and production, animal plant and nutrition, fisheries, and aquaculture product. That we deliver is of the highest value, we are providing the best eating experience of any specification desired by the customer. EnhancedExchange takes pride in its close attention to the desires of our customers and patterns of each designer food product™ to fit individual consumer tastes. In this way, the company provides "designer food products™" distinctive to the needs and desires of each customer.
These "designer foods" take many forms over the range of our designer food products™ we offer, dependent upon market desires and degree of elasticity in the production module. An example in poultry is that in the West, many markets prefer chicken breast, so the emphasis in production is toward producing large birds with large amounts of white meat. On the one hand, in the Middle East, the preference is for flavor, and a smaller bird is desired that can be cooked whole. On the other hand, In the East, the chicken foot is a delicacy, so production takes into consideration the depth of the pad in the foot. Another example is on seafood. Source verification is vital in many seafood products.
Inevitably, when the consumer is sold a particular fish, there is a need to assure the consumer that the fish is of the species represented. EnhancedExchange takes specific care in designing food for the tastes of discerning markets, controlling as much as is possible the production process, and being transparent with consumers as to the nature of those processes. Management policy provides for, searches the world for the highest quality designer food products™, regardless of where they may be grown, and delivers our fresh, safe, high-value designer food products™ to high-demand markets. EnhancedExchange, in like manner, provides the world access to other premium designer food products™. Examples are bulk and packaged commodities as cereal grains (rice, wheat, corn, rye, oats, barley, spelt, and Khorasan, including processed products. Such examples are sugar, wheat flour, and cornmeal, meats, poultry, cheeses, a variety of dates, oils, and refined cooking oils, seafood, and dry beans configured to meet discerning tastes.
Primarily, beverages delivered include fruits and their juices, dairy (including powdered milk, milk cream powder), and coffees. The array of refined grain and their end processing products, for boutique foods, agriculture and production, animal plant and nutrition, fisheries, and aquaculture packaging. Include supplies for bakery, confections, pastry items, and assorted condiments. Consistent quality demands that our various foods, agriculture safety, security and production, animal plant health and nutrition, fisheries, and aquaculture sources. Inevitable, pay close attention to the production of consistently high quality, safe products, and assures that these custom products arrive timely to the customer by the swiftest conveyance possible. EnhancedExchange provides the visibility and control necessary in managing distribution processes faster by tracking product deliveries through contractual components.
Concurrently, products flow-thru facilities operations' thus, tracking occurs across all items with the use of artificial intelligence that is well beyond human capabilities. Chiefly, with the mechanization and global digitalization technologies available. EnhancedExchange incorporates the current tools at all levels with the development of various forms of collaboration. Tangibly, with a broad range of existing services, all the while ensuring that this new model of sustaining services will improve for all participants, the ethical well-being, and human conscience. Tracking remains a contractual guarantee through a universal tracking configuration as the challenges for greater visibility do continue. The efficiencies with volume and options, retention allow for securing best practice while using reliable carriers to regularly report certain goods positioning via an efficiently run set of tracking systems.

Organic Designer Food Products™
We offer a range of healthy organic foods, agriculture and production, animal plant and nutrition, fisheries, and aquaculture products from raw materials free of pesticides and chemical fertilizers with organic agriculture certification, which meets governmental health requirements. This trend is indisputable; consumers want our designer food products™ that are richer and wholesome with substantial nutrient augmentation along with the highest quality sources of soil conditioners in the fields and greenhouse facilities. Proportionately, the soil is as important as water quality and consistency with both provides for reliable production, particularly within the applications for the rapid growth and humidity controls requisite for our high-end designer food products™ in diverse greenhouses.
We adhere to strict attention to the production of our organic brands of foods, agriculture and production, animal plant and nutrition, fisheries, and aquaculture being involved in every aspect of production and delivery. So that we can guarantee the label providing the most wholesome, safe foods possible. Likewise, the wholesomeness and safety of the foods are also guaranteed through inspection by appropriate Organic Food Inspection Organizations that stamp each item with their seals of guarantee.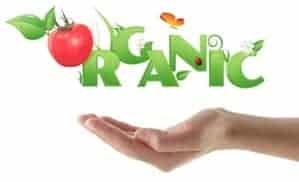 EnhancedExchange realizes that a historical by-product of industrial farming has and continues to exist. However, in a rush to produce large quantities of foods, agriculture safety, security and production, animal plant health and nutrition, fisheries, and aquaculture by increasing yield and efficiency, a typical market result is a reduction in quality, specific flavor. Primarily, EnhancedExchange has the goal of providing its customers with products that stimulate the palate and increase the intensity of eating experiences, creating memorable occasions. Technically, the company accomplishes this by increasing the proportion of agricultural supply that uses sustainable, organic methods of farming. In this manner, the soil can produce food far into the future by taking care of the soils, water, and biodiversity. Additionally, we search for heirloom varieties of both animal and plant-sourced foods, using organic and natural production plus nutrient retention, even storage methods. Another way is management's term preparations plus awareness of costs to humanity of the annual global natural disasters.
Contributory factors are those compounded by human-made failures that, in turn, strain resources, amplify the supply demands, logistics, pricing, and even the available diversity, quality, and flavor of our designer food products™. In overcoming these challenges and costs, we provide our commitment; we embrace solutions, which are each component considerations for our organic designer food products™. Equally, attention given to the maintenance of nutrient-rich soil is one more method, growing the feed, containing the ideal mineral mix for accomplishing preferred growing conditions. EnhancedExchange offers a complete line of healthy and pungent spices to aid in the preparation of our flavorful designer food products™ for our customers. But, because foods, fresh, frozen, organic, dried, dehydrated, jarred, and canned designer food products™ must be integral components of cuisine, the raw products composing the eating experience must maintain compatibility, while also complementing each other in flavor.
Comparatively, the resulting desire is so that the orchestrated product provides memorable experiences. Spices are selected to enhance the characteristics of individual foods, components, as well as increase the healthfulness of the food. Naturally, raw foods contain the highest nutrients, protein and provide flavor, especially in beef and other red meats, which are designed to offer savory flavors. Therefore, all design efforts are conducive to outstanding eating experiences when prepared according to specific cuisines as desired by targeted markets.