Animal Health, Nutrition & Products
Innovation and new technologies can help optimize livestock feed production
Feedstuffs and fodder are the main components of the cost of operating any livestock. However, even when added to meadows and pastures, they are not enough to meet current demand in the livestock sector. Notably, other factors compound the problem: available feeds are often scarce, though their quality and quantity vary. Many natural pastures and crop residues are experiencing imbalances in nutrients, and commercial feed concentrates may be sources of additional protein, are insufficient, or their use is limited. Importantly, rapid population growth associated with the land plus land degradation increased urbanization, and industrialization, including the negative consequences of climate change. Therefore, nutritious feed and fodder are critical determinants of health and productivity in the livestock sector. By using innovative and related technologies, the EnhancedExchange contributes to optimizing livestock food resources and animal feeding practices necessary both to fill current deficits and to meet future demands for the production of food of animal origin.
Alternative Independent Qualitative Lead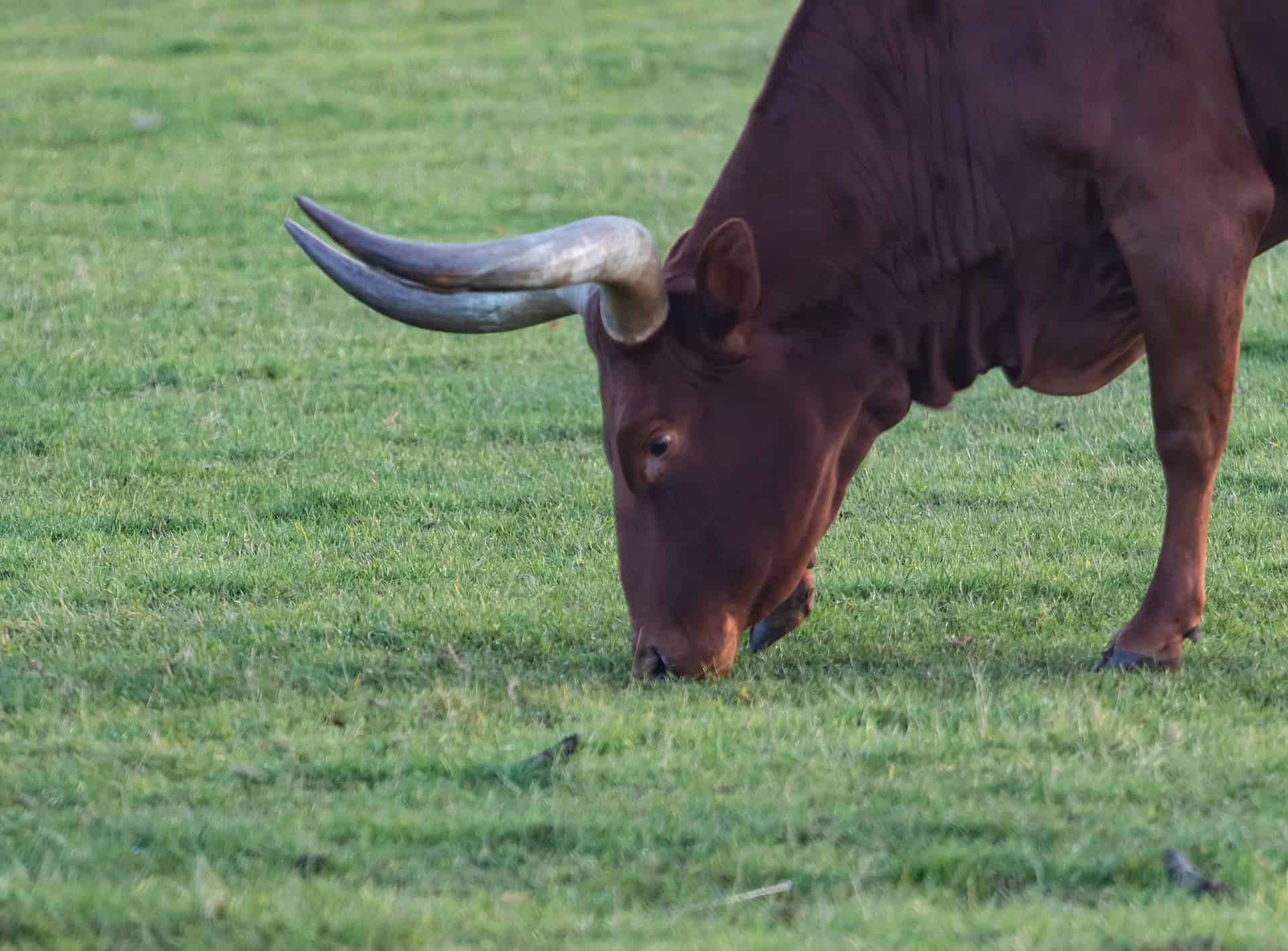 Ruminants provide the path required to make use of these natural resources bound in fibrous plants by facilitating their conversion to the most healthful, delicious foods in the world, red meats. Limiting ruminant meat consumption is a goal that compromises the need for these foods in human diets with their impact on the environment and their capacity to make large stocks of fibrous plants accessible to humans as foods. Limiting ruminant meat consumption to (52) fifty-two calories per person per day by 2050 about (1.5) one and one-half hamburgers per week would reduce the GHG mitigation gap by half and nearly close the land gap. Comprehensively, this is achievable by both limiting over-consumption in the developed world while increasing consumption in the developing world, In North America, a comparison is viable, therefore in current numbers, this would require reducing ongoing beef and lamb consumption by nearly half. If bio-energy competes with food and agriculture production by using food or energy crops or dedicated land, it widens the food, land, and GHG mitigation gaps.
Naturally, fibrous biomass is at issue, minimally, in that it is also an inefficient energy source: using all the harvested biomass on Earth in the year 2000 including crops, crop residues, the grass that is eaten by livestock, and wood, therefore, as a total would only provide about (20%) twenty percent of global energy needs as forecast in 2050. Phasing out existing biofuel production on agricultural lands would reduce the food and agriculture gaps from (56%) fifty-six to (49%) forty-nine percent. Livestock production per hectare varies significantly from country to country and is the lowest in the tropics. Logically, given that demand for animal-based foods is projected to grow by (70%) seventy percent by 2050 and that pastureland accounts for two-thirds of agricultural land use, boosting pasture productivity is an essential solution. A manageable effort undertaking for a (25%) twenty-five percent faster increase in the output of meat and milk per hectare of pasture between 2010 and 2050 could close the GHG land gap by (20%) twenty percent and the GHG mitigation gap by (11%) eleven percent.
Meanwhile, future yield and quality growth are essential to keep up with demand. Conventional breeding, the selection of best-performing crops based on genetic traits, accounted for around half of historical crop yield gains. New advances in molecular biology offer great promise for additional yield gains by making it cheaper and faster to map genetic codes of plants, test for desired DNA traits, purify crop strains, and turn genes on and off. Degraded soils, especially in dry-lands, may affect one-quarter of the world's cropland. Farmers can boost crop yields in degraded soils, particularly dry-lands and areas with low carbon by improving soil and water management practices. For example, agroforestry, or incorporating trees on farms and pastures, can help regenerate degraded land and boost yields. Planting and harvesting existing croplands more frequently, either by reducing fallow land or by increasing "double cropping" (planting two crops in a field in the same year), can boost food, and agriculture production without requiring new land, though will require nutrients to for producing an equivalent crop quality.
Management also incorporates the indicative factors of climate, farm economics, nutrient content, and characteristics of the fertilizer, as well as access to fertilizer.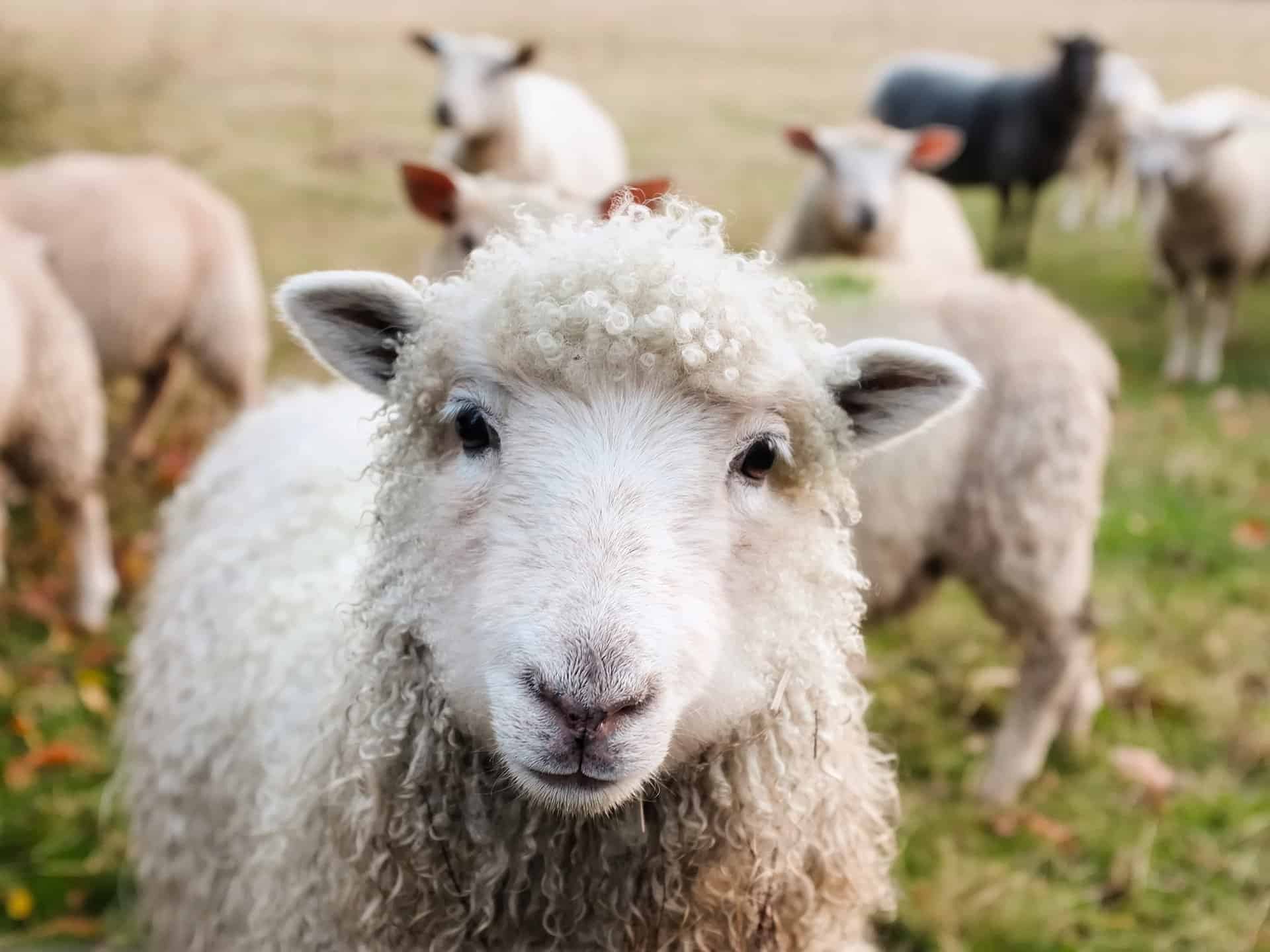 Performance management strategies have transcended to be more collaborative, connected, and comprehensive. Importantly, EnhancedExchange worked closely with our global partners to develop and promote science-based standards, helping to create a safe, fair, and predictable food, agriculture, aquaculture, and science trade system, thereby enhancing and expanding our designer food products™. Our undertakings result in a progressive change that minimizes the spread of invasive plant pests and diseases, which is an awesome responsibility, one we take very seriously. In short, together with our partners, we continually advance to fortify our ability to control, increase the safety of food, exclude, and eradicate pests and science trade. EnhancedExchange strives to find new solutions to age-old problems as we work to find innovative ways to use modern technology to address the diseases.
Moreover, coupled with solutions for implementation that helps curb the spread of diseases that can be devastating to the animals while taking most of the stress out of the process, for man and beast. EnhancedExchange approach is one of scientific and practical foresight with the balance of components, sustainability, compliance, policies, and practices, thereby often adjusting procedures to ensure better compliance and effect. In addition to core components, consideration is given to antimicrobial resistance (AMR), which is a substantive topic of growing global concern. Namely, AMR in human pathogens is forecast to cause an increasing number of deaths, to begin with tackling antimicrobial resistance (AMR) has been established in close collaboration between the authorities, industry, and scientists as a multi-part priority for solutions. Indeed, new initiatives or legislation are discussed among stakeholders accompanied by rising costs in healthcare.
Proportionately, cost-effective broad solutions are sought, determined, and developed. Subsequent use of microbicides in animals and humans leads to resistance selection; withal, from an individual perspective, the tight connection between environment, food, animals, and the people requires clamant actions over sectors for more accurate and reduced results in use in both humans and animals. Regularly, EnhancedExchange, in many ways, has laid out a plan to follow with a policy of investing in strategies for infection prevention in improving hygiene and nutrition, introducing improved housing facilities. Every step taken has a purpose as EnhancedExchange strategy determination analysis is based on continuous review and feedback to our operators for ongoing monitoring and accountability as a driver for change. We limit the use of antimicrobials, specific antibiotics in animals while addressing antimicrobial resistance to tackle the unsustainable overuse of antibiotics.
Consequently, we are developing options for intervention through a system of surveillance and collation of data from feed mills to veterinary practitioner prescriptions. Ordinarily, our involvement results are making a difference in characterizing sites for intervention, diagnosing weaknesses, reiterating the relationship between the farmers and the veterinary services while implementing changes in behavior for a more significant impact. Moreover, we are at the forefront of engagement; we know the science, further our participation levels are formative as changes occur within the production of our designer food products™, which reflect our progress, accordingly, to collaborate continuously as new information becomes available. Examples abound, such as findings concerning livestock-associated methicillin-resistant Staphylococcus aureus (LA-MRSA) and how-to constraint its occurrence through risk assessments for policymaking, stakeholder engagement public discourse, and science.
EnhancedExchange does, in practice, deploy its illustrations of the foresight to make changes to our production sites to ensure the quality of our meat products is within the highest level of the industrial hygiene practices. In conclusion, we act with solutions to a shared goal for safe and sustainable designer food products™ production.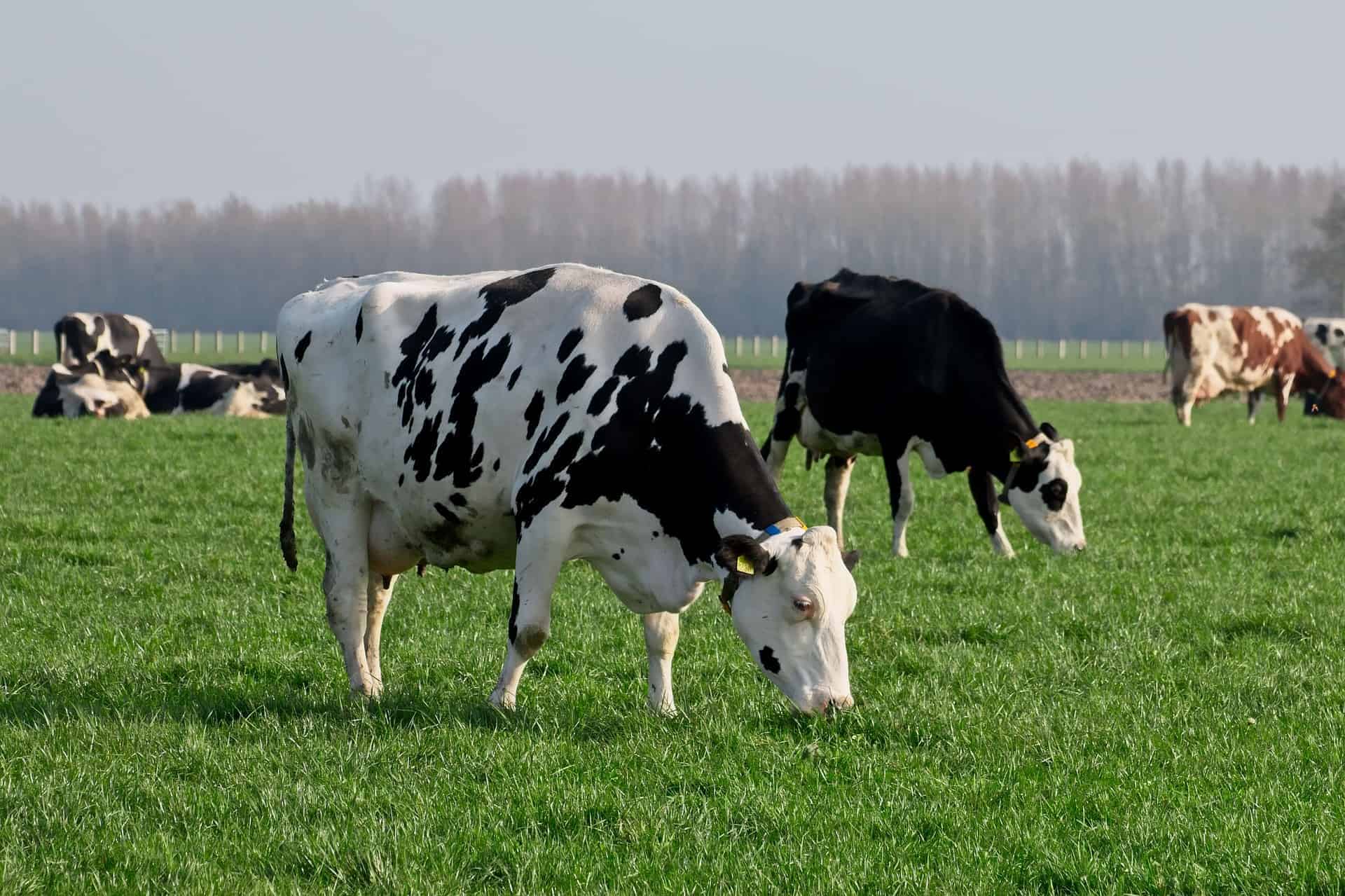 Primarily, we are encompassing designer food products™ their byproducts, animal science, and nutrition, knowledge, and services, which are each a basis component of EnhancedExchange. Our deliberations and actions with each component are those from which we are to build upon new services, while aiming to strengthen relationships, in agroecology of crops along with animal biotechnology. EnhancedExchange better food products and publication platform dedication are towards bringing professionals, including the insights of scholars to bear on the development of designer food products™, their byproducts security, animal science, food nutrition, safety as well as quality challenges. We seek to offer ideas to advance prosperity while providing a networking platform that allows professionals to come together to share resources, with ideas, while deploying best practices. Our focus is on accomplishing this with a simplicity that enhances insight to our readers on a nonprofit, nonpartisan, independent geopolitically neutral perspective basis.
Indeed, our comprehensive work is resulting in determinations of food products, services, and brand improvements to illuminate our contemporary food security through the lens of history, geography, quality science, and culture. The undertaking of this initiative is for scientifically analyzing the respective developments through the publication of books and within a free monthly newsletter plus special bonus editions from a network of policy research institutes covering a wide range of topics. The discourse is made available on various foods, fresh, frozen, organic, dried, dehydrated, jarred, and canned designer food products™ and their byproducts, food science, production, safety, security, plant, fisheries inclusive of aquaculture. Mainly, we are encompassing ecological topics that highlight the quality and breadth of the work we do while contextualizing some of the more pressing issues we face today through the generosity of EnhancedExchange executive officers, board members, consultants, advisors, and contributors like yourself.
The distinguished fellows and scholars of the platform conduct research on Agroecology, crop and animal biotechnologies, food along with their byproducts. We do undertake and accomplish this by collaborating with experts from academia, government, the media, business, plus private organizations within the mind-set to seal the gap between the theories, with practice within international research networks. The key to EnhancedExchange better food products and publication platform success is its institutional independence, which is guaranteed by the founding statute of the platform. EnhancedExchange better food products and publication platform basis of its work is on the interplay between research and training. These two fields are complementary to each other as the factors responsible for the distinctive profile of the platform. 
Collectively, we provide the leadership, the forum, and insight as to the executive officers, board members, consultants, and advisors, respectively, which provides additional real-world knowledge, expertise, each commonly suppressed, and that is invaluable to our sustaining efforts. EnhancedExchange better food products and publication platform do not take any institutional positions on matters; accordingly, it does not accept any legal responsibility for the contents of its publications. The authors' views or opinions presented are solely those of the respective contributors, which do not represent the official position of EnhancedExchange better food products and publication platform, its management, or its other scholars. All views expressed are provided for information purposes only. Opinions should not be construed in any way as an offer or an endorsement. Therefore, this is not in any way a testimony of, or associated with, EnhancedExchange or its other firms.
All material presented herein is believed to be reliable, but we cannot attest to its accuracy; the point of view taken in our publications may change without prior notice. However, the content may be reproduced with prior permission from EnhancedExchange with due recognition to the author(s) and EnhancedExchange for which we ask you to please email us with all requests plus commentary. We are always looking for new research from scholars and informed individuals to improve our work; therefore, we welcome your original submissions for publication as we work to make better food together. We appreciate and welcome your thoughts or alternative viewpoints; we encourage your involvement, insight, plus feedback on our publications. Your comments may be edited before publication in future newsletters, and please make sure to include your name and location. If you also want to promote a healthier diet and better eating habits, please register for our free monthly newsletter, at [email protected] and share this page. Accordingly, we ask that you please follow us on Facebook/enhancedexchange!
The members of EnhancedExchange advisory board help ensure that our work is fact-based, data-driven, and customer-focused.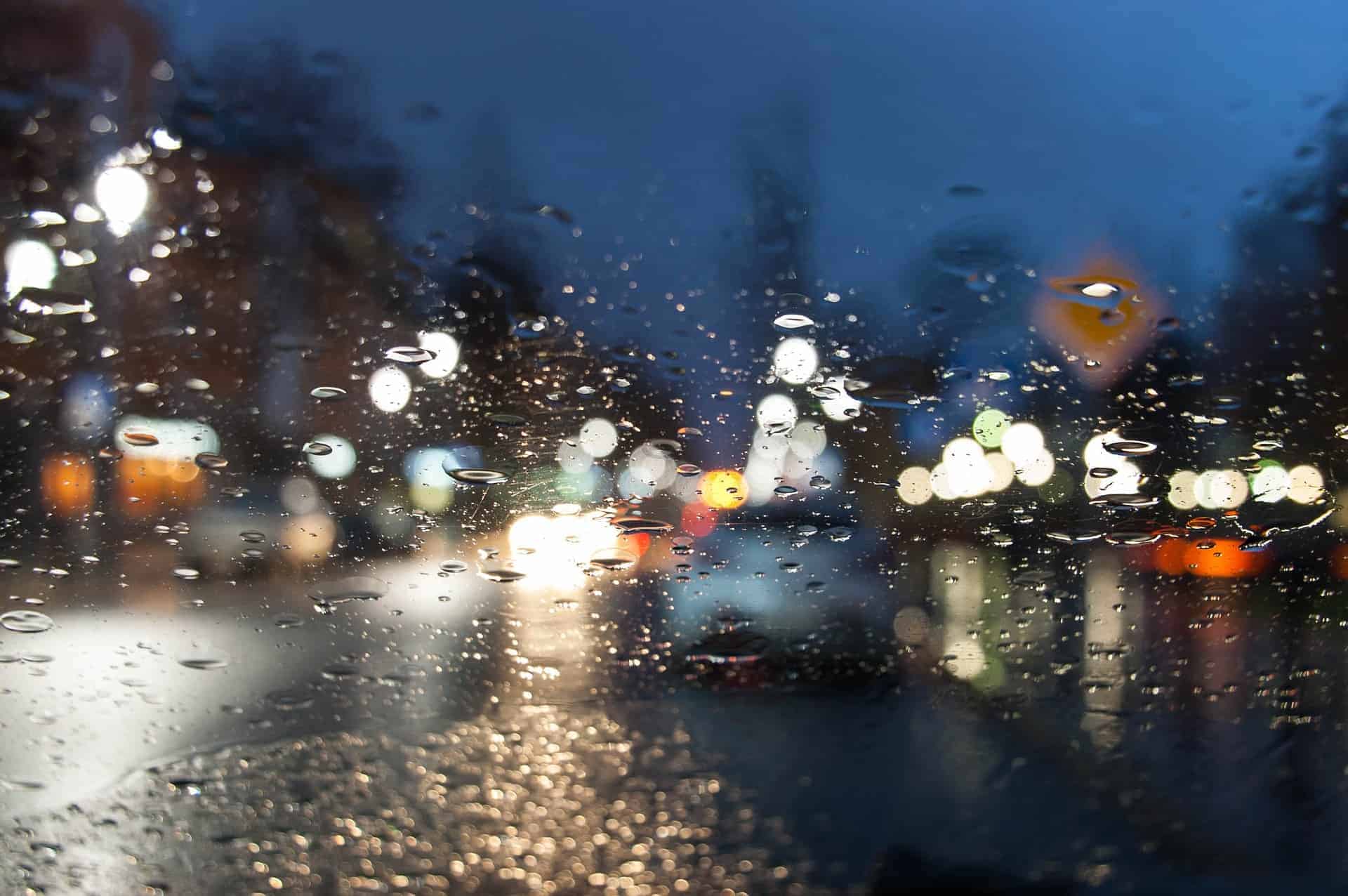 Our society is social in nature as are animals, each has neurobiological wiring, which exacerbates profound polarization, especially regarding animal health, welfare, and the micro-dynamics of decision-making during animal stress and trauma. We retain a natural curiosity as we widen the window across cultures, across species to examine the cultural norms that impede resilience, especially the collective tendency to disconnect animal stress from its consequences and override the animal need to recover. Indeed, immersing in the science behind animal stress, trauma, and resilience. EnhancedExchange has undertaken to uncover answers for the food markets. We often say that innovative animal selection is an uphill battle; we find otherwise has merit as we know of optimal choices that exist now for some time, for each environment. In the real world of animal selection, what does that mean? It means that we are frequently concerned about situations that no one else has challenged.
We find the scientific process answers as we come up with creative solutions for complex matters that no one else has taken into consideration. In this manner of work, we pursue theories that we think are viable, but that few, if any, others consider, much less have taken into active scientific account. Our results are illustrative in that we are remarkably successful with training, primitive testing, and quality results. It is an enigma defining tomorrow with the necessary tools to integrate new technology worthy of the genius for many herds, as the selection is about maintaining an optimum process balance, thereby meeting quality, volume, and market point demands. Our scientific sources have a basis that clearly defines optimal selections for the diverse environment requirements to produce optimal quality food capacity. Farmers and ranchers alike can know the optimal integration of food products for their environment by so making scientific inquiries with corresponding implementation and ongoing re-assessments.
Proper integration optimally aligned with each food source, reduces risks, and raises productivity. Synchronization of many facets is another key to display the ideal traits for our target market and the environment. Our herd selection process requires a comprehensive understanding of the respective regions with a degree of planning and consideration in order to achieve an overall herd improvement. We undertake annual herd selection through culling strategies and identifying replacements, that are necessary to make a herd more productive and profitable. Our scientists have been involved with analysis for decades, resulting in meaningful deployable lessons for optimization. Indeed, subsequent reports provide for the resultant critical driver for cost-effective beef systems, which comes down to the kilograms of beef produced per annum and hectare. Illustrations matter as it has been suggested that among these equations around (80%), eighty percent of the variation in the cost of production among beef herds was due to the kilograms of beef produced per hectare rather than company costs.
Indeed, identifying and finding the types of cows that make the most contribution to maximizing kilograms of beef per hectare is vital for the most productive herd for breeding in a known environment. This level of logic is, not surprisingly consistent across different environments and herds. However, among the facets and resulting determinations, we acknowledge the breed variables, the feed quality, the environment, herd management, and market demand for optimal beef production per acre. The market supply and demands are other attributes, not unlike the importance of bulls, which are commonly selected to meet breeding objectives. The process of achieving targets and being more profitable does take perhaps more time than is requisite, thereby adding another variable to economics and beef per hectare considerations.
Our cow's data traits are highly valuable for identifying individual animals and making objective decisions about animals that should be kept in the herd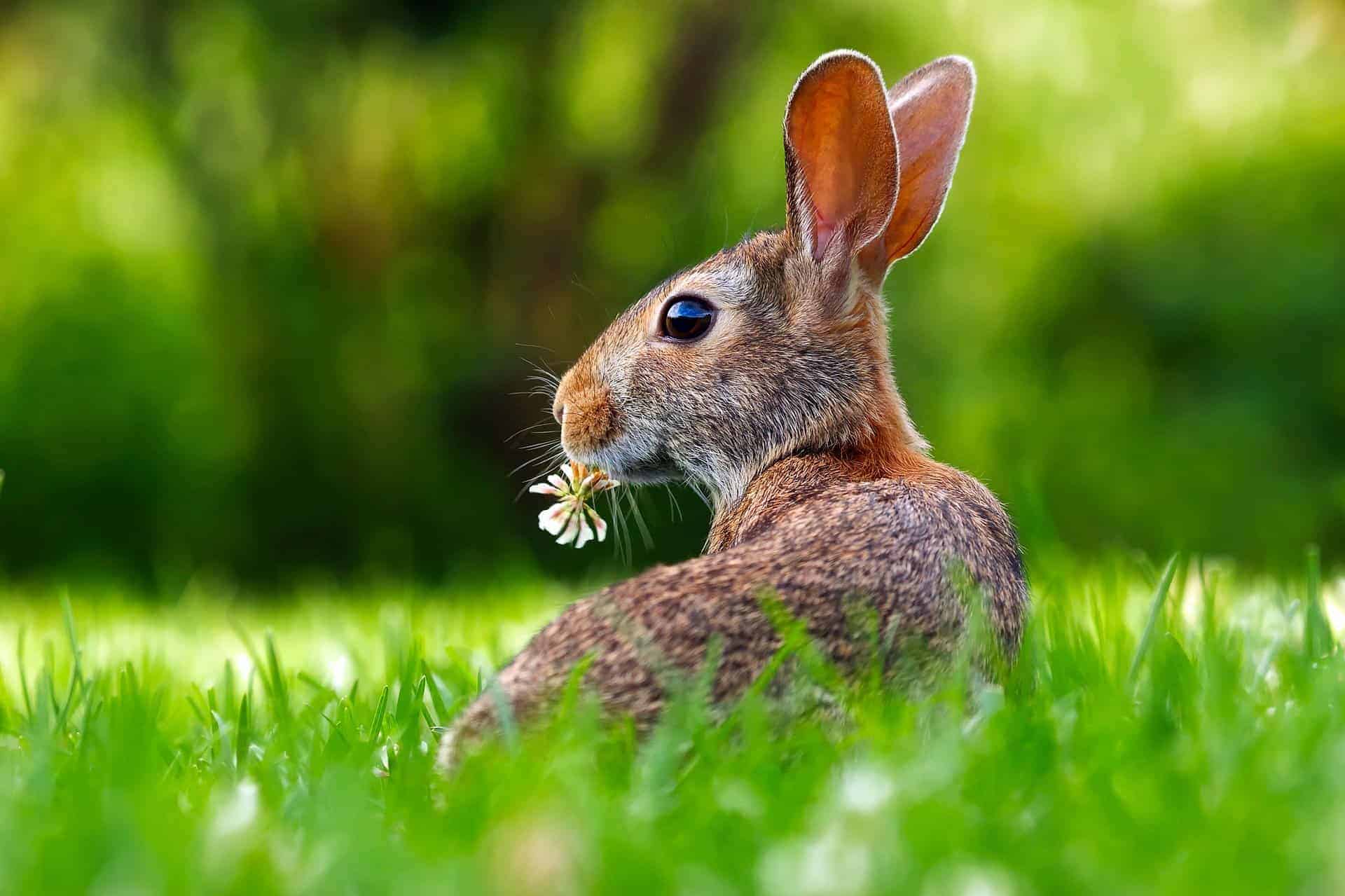 Animal slaughters, transport and production systems are, respectively, operational activities. Those are inclusive of all situations that are continually subjects for improvement, wherein the use of proven technologies and processes can apply. Further, attention is available to deliver, can be given to assist in where the definition of animal weal might be unalike from one culture, region, person, to another from one person to another. Animal welfare is a multifaceted and sophisticated understanding that involves scientific, ethical, economic, cultural, social, religious, and political dimensions. Civil society is increasingly interested in animal welfare, and it has always been a priority in the work of EnhancedExchange. Therefore, no matter what meat, poultry, dairy, and eggs we produce, you can have confidence in how it was produced. Primarily, at EnhancedExchange, we believe it is our ethical obligation to address concerns in providing the best quality care to our animals.
Namely, at EnhancedExchange, we adopt farming methods without close confinement of animals, as these cause pain and distress. Paradoxically, beyond our designer food products™, we help to create conditions where animals are more inclined to freely live and follow their natural behaviors, which reduces the need for painful practices. Our faithfulness to animal welfare is possible, thanks to precise community animal care ordinances. Consequently, these programs help our farmers, ranchers, and processors to improve the lives of our animals and stay updated with the help of animal welfare experts, veterinarians, and scientists. Our internal security ensures that the conditions in which animals are raised, support the "five freedoms." These freedoms define that food, water, environment, healthcare, and proper handling should be cared for with methods that minimize and prevent suffering, fear, pain, and distress of the animals.
In brief, the industry guidelines are essential for practical settlements of these concepts by explaining their meaning for each kind of animal and providing measurable standards. In comparison, EnhancedExchange farm animals raised humanely are healthier with methods that are more respectful to the environment as greenhouse gas emission is often lower when animals are in good health. Humane animal farming is better for everyone and the environment. The raising of animals humanely can use less water than intensive agriculture, feed, fuel, reducing pollution, and costs. 
With our coordination and designer, food products™ practices improve the quality of meats and the welfare of animals with less aggressive farming, which is good for the environment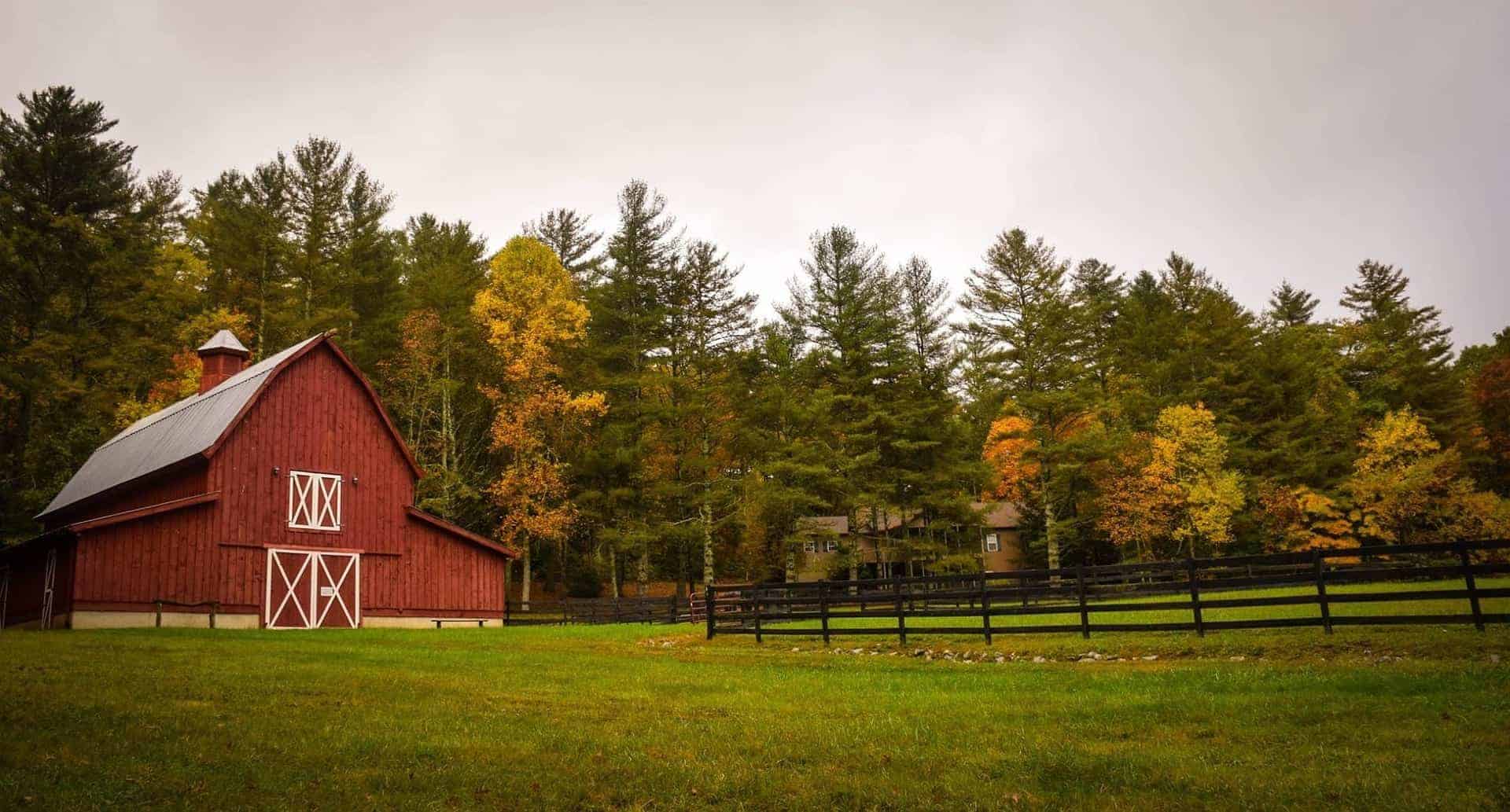 Developing red meat production, delivery systems designed for targeted global markets remain a timely force multiplier objective. Developing forage plant materials along with harvest, storage, and utilization methodology, technology, and recycling systems are vital in supporting beef and dairy production. Beef is often considered a by-product of the dairy industry. However, fortuitously dairy breeds of cattle (Holstein, Jersey, Guernsey, etc.) that have been bred for milk production also produce meat that is well-marbled and tender. Principally, EnhancedExchange implements dairy production system elements designed to enhance beef from dairy cows while not impeding milk production. Although dairy breeds can produce beef of high quality, these breeds are not generally resilient to environmental stress (especially heat stress) and do not produce beef efficiently.
EnhancedExchange is developing production system elements to ameliorate the problems of producing beef from dairy cows.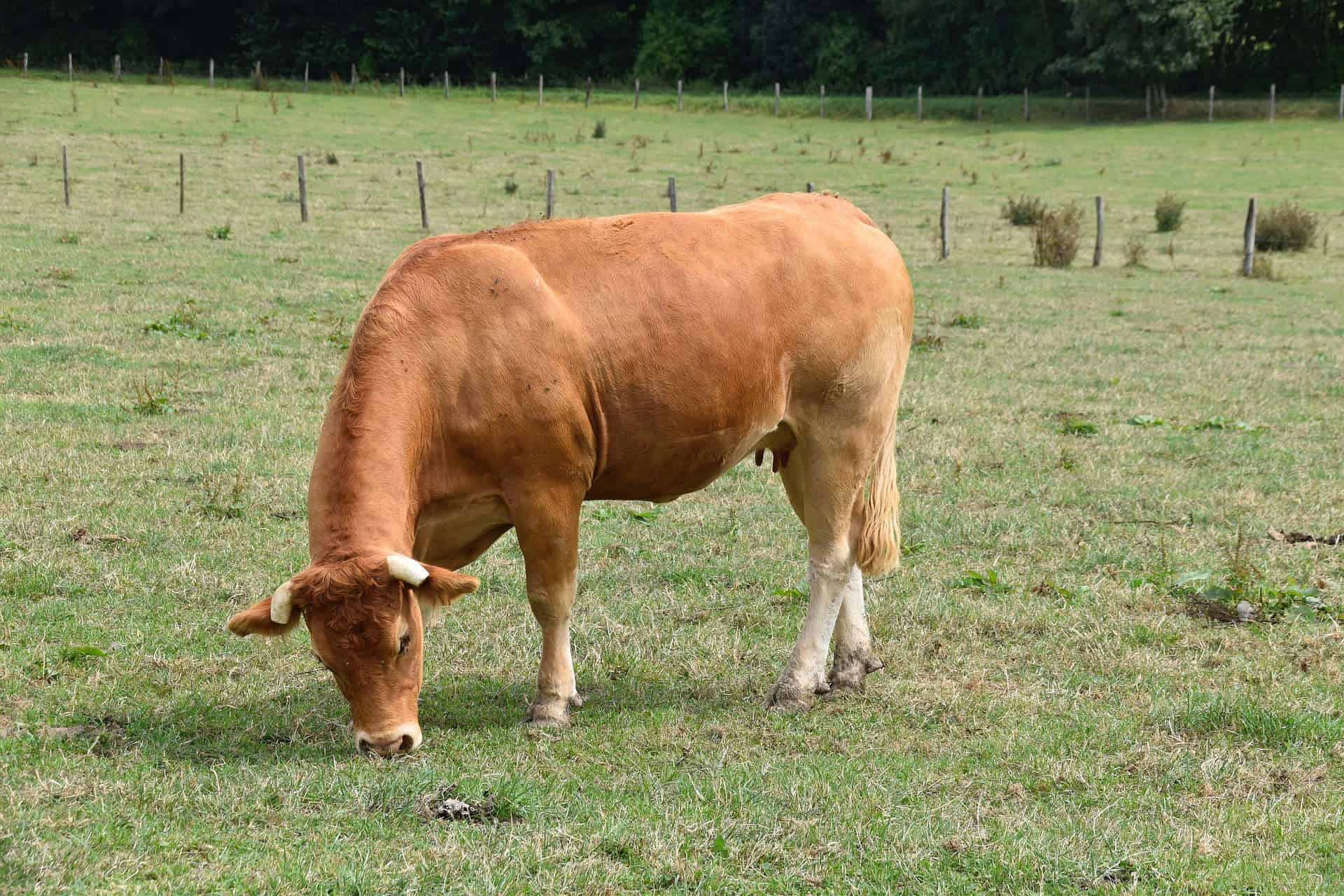 Although no research has been published indicating a role of dietary cobalt in red meat quality, there exist indications that cobalt plays a central role in red meat tenderness, juiciness, and flavor because:
1. Since ruminants ferment their feed, the fuel the animal lives on is primarily from volatile fatty acids, not glucose as in nonruminants.
2. Ruminants have an obligate requirement for glucose for brain function, milk production, and intramuscular fat production.
3. Therefore, ruminants are borderline diabetics and rely on gluconeogenesis for these functions.
4. Gluconeogenesis in ruminants requires vitamin B12.
5. Whereas other fat depots in the ruminant can be synthesized from acetic acid, intramuscular fat requires glucose.
6. Ruminants synthesize the only carbohydrate energy store in the body, glycogen, from glucose.
7. Glycogen is required for sustained acidification of muscle postmortem.
8. A steady decline in muscle pH is required to free Ca, which is necessary for the activation of proteases postmortem that tenderizes red meat.
Livestock Nutrition, Animal Health, Forage & Crop Enhancement Products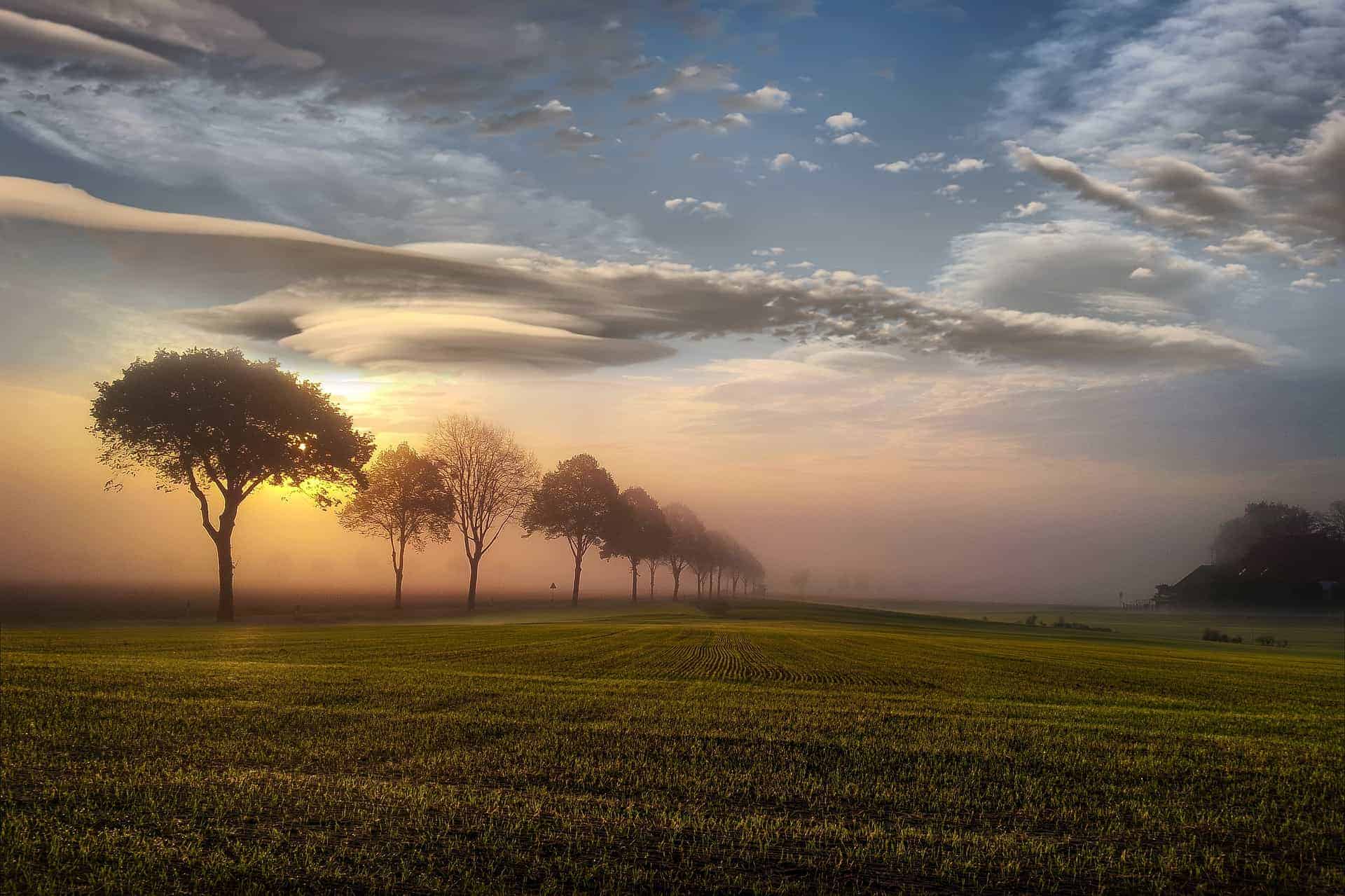 We continue to simplify and strengthen EnhancedExchange bilateral agreements on livestock nutrition, animal health, forage, and crop enhancement products by scaling our organization's workload requirements: vertical vs. horizontal scaling; centralized vs. distributed expansion; cloud vs. on-premises through digitization. Indeed, the boundary between humans and technology blurs further while dominant emerging trends are fueling new opportunities across markets. Including new paradigms for human-technology interaction, with the pursuit of brand trust, the elevation of systems architecture, artificial intelligence (AI), and finance innovating at the speed of agile and digital twin applications that bridge digital as well as physical. Indeed, we continue to create the frameworks necessary to encourage sustainable food production, support consumer trust, and help sustain market demand while exploring the convergence of powerful microtechnology forces driving disruption across industries.
Respectively, based on insight from our technology specialists, we believe the best way to predict the future is to create it by discovering steps to make emerging technology trends a C-suite and enterprise-wide priority. Inevitably, digitization is the path to better visibility across our entire supply chain. Building from past success, today's we are using new technologies, like AI, which infuses multi-party visibility, trust, and transparency. AI provides EnhancedExchange with traceability, security, reduction of risks, and mitigates disruptions when they occur within our supply chain. Through, with resultant benefits that help us improve visibility, avoid disruption, respond more rapidly, and build better supply chains. This takes trust in new technology to build a better system that will not only avoid disruptions, as much as possible but mitigate those that do arise, while insights are gathered and analyzed all in one place to answer the question.
Our process also automatically configures key performance indicators, or (KPIs), to help make future decisions quicker and more accurate. Insights into processes running over budget are also a reality, provided the situation limitations are met and never or at least limits that which gets out of control. Essential livestock nutrition, animal health, forage, and crop enhancement products provide and used by EnhancedExchange have a diverse and proven history of effectiveness, inclusive of usage as feed additives. Therefore, increase dry matter intake (DMI), average daily gain (ADG), carcass weight, and dressing percentage of beef cattle remain as factors. Our natural forage preservation products reflect EnhancedExchange's approach to promoting animal performance and health through quality nutrition. Interestingly increasing research, tests, and use have been reported to improve feed efficiency and animal productivity in stressful environments.
Generally, resulting in natural benefits because of their respective properties of antimicrobial, anti-inflammatory, antioxidant, and digestive modulatory impacts on ruminal and systemic metabolism. Their antimicrobial activity has been reported to decrease ruminal biohydrogenation and consequently increase the deposition of polyunsaturated fatty acids (PUFA) in the muscles. These researchers demonstrated that this effect exists for a variety of essential oils from diverse plant sources. Oregano and thyme are two oils that elevate antioxidant potential through the component phenolic terpenes such as thymol and carvacrol. Each source plant has specific but varying active ingredients that dictate the characteristics of its extract. Especially when using a blend, essential oils possibly have a synergistic effect, influencing their mode of action on ruminal and animal metabolism, thereby affecting beef quality.
Angus x Nellore steers fed (3.5) three-point five g/animal/d of an essential oil blend (oregano, garlic, lemon, rosemary, thyme, eucalyptus, and sweet orange) exhibited no change in Longissimus chemical composition, fatty acid profile, water holding capacity, texture, or lean color, but did exhibit a reduction in WBSF and lipid oxidation (fat rancidity). The influence on tenderness was possibly the result of the extended life of the activity of calpain through the retardation of its oxidation. Some nonphenolic substances such as caryophyllene, careen, and terpinene also exhibit antioxidant activity. Many herbs and spices have antioxidant properties (e.g., oregano, rosemary, thyme, cinnamon, pepper, nutmeg, licorice, aniseed, cassia bark, fennel, prickly ash, round cardamom, basil, garlic, coriander, and ginger). The antioxidant compounds in these herbs and spices are within four categories; namely, the first is phenolic acids (e.g., gallic acid, caffeic acid, and rosmarinic acid).
The second is phenolic diterpenes (e.g., carnosic acid and carnosol), and third is flavonoids (e.g., catechin, quercetin, apigenin, kaempferol, naringenin, and hesperetin). The fourth category is volatile oils (e.g., eugenol, carvacrol, thymol, and menthol). The phenolic compounds could break free radical chain reactions by the donation of hydrogen and electrons. The most used herbs and spices in the meat industry are rosemary, licorice, oregano, black pepper, and clove oil. Rosemary's antioxidant activity has been associated with the phenolic diterpenes: carnosic acid, carnosol, rosmanol, rosmariquinone, and rosmaridiphenol. Additional usage is for licorice; it provides triterpene saponins and flavonoids, which are significant antioxidants. The primary phenolic in oregano is rosmarinic acid. Several specific antioxidants have been shown to increase red meat flavor when included in the animal's diet. Rosemary leaves, grape seed extract, and licorice extract as animal feed additives have been shown to decrease lipid oxidation and improve eating quality of lamb.
Inclusion of aromatic herbs and essential oils in animal feed have been shown to enhance the flavor and palatability of meat. Numerous advances exist, which in turn determine some nonphenolic substances such as caryophyllene, careen, and terpinene also exhibit antioxidant activity. There exists the basis for improving the nutritional, vitamin, and antioxidant benefits of these additives to feed that, in turn, improve digestion and meat flavor. 
A synergistic benefit of such uses is in recycling, converting a waste, while also providing a beneficial use for these product categories in feed, along with what may otherwise be a waste product.
Animal Nutrition vs. Plant Nutrition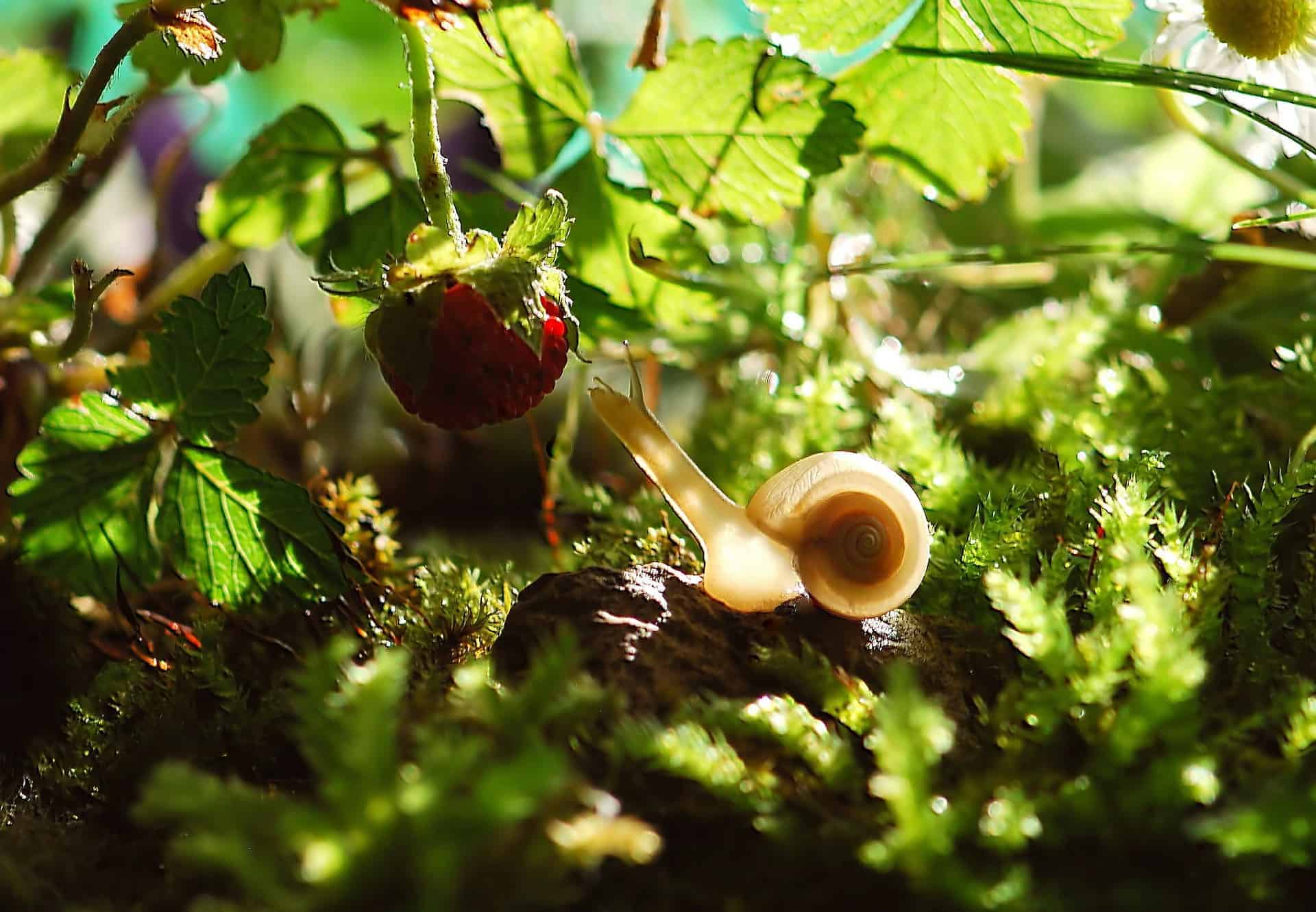 Based on different characters, the nutrition of plants can be differentiated from animal nutrition, such as the autotrophy of the plants, while animals are heterotrophic. EnhancedExchange has a sustaining role in providing nutrition, maintaining quality designer food products™ practices in knowing that plants work differently. It is this food in both organisms, which serves as a direct source of energy (chemical energy), which is required in life processes. It is known that plants by themselves obtain their supply of energy from the sun and absorb nutrients from the air and soil. Ultimately, they convert these nutrients into food, which will be employed as chemical energy storage for later uses and in the structural composition of the plant's body. Therefore, they are self-sufficient and adequately called "autotrophic." Animals, on the other hand, are heterotrophic; that is, they cannot use radiant energy directly from the sun.
Accordingly, animals must obtain their supply from plants in the form of chemical energy either directly or indirectly. In conclusion, animals also need to harvest most nutrient elements that their body does require from those absorbed from the soil by plants and integrated into the organic compounds that create the shape of the latter. 
Animals harvest the majority of nutrients and chemical energy by eating plants, animals eating these plants, or the animals which eat those plant-eating animals.