Trade Signals & Milestones
Over the years, our talented staff has built a solid reputation as global providers of practical solutions and services across various markets and industrial spaces, particularly in food and agricultural commodities trading. EnhancedExchange is a science-based integrator that builds scientifically sound food chains integrated from the soil to the plate while actualizing tangible results for developing an intellectual framework with special-purpose financial instruments that reduce the risk of a transaction. EnhancedExchange banks play a significant role in our trading activity by assisting in many ways to facilitate our international trade business. Generally, encompassing financing working capital requirements for reducing settlement loss or value days while ensuring that all trades are made safely and lawfully mitigates our exposures. EnhancedExchange recognizes that trade finance requires a stable and soundly regulated global financial system. However, trade finance is essential to our growth and inherently low-risk activity, which warrants being handled with care.
EnhancedExchange finances imports and exports conveniently by accessing off-balance sheet programs to maintain operations and fuel growth with an extensive network of partners worldwide. To augment transactions by coordinating credit and financial activities to facilitate our import/export operations payments. Our dedicated trade specialists extend and complement customer trade capacity by enhancing trade finance while providing transaction-based risk reduction in competitive markets with restricted business limits while acting on tariffs and local and foreign regulations. Our resulting structures limit contingent risks and consolidate the broader schemes of financial opportunities that serve as a roadmap for a successful operation through active balance-sheet management rather than obstacles. We do not just rebalance; we guarantee the trade-related obligations of approved financial institutions in emerging markets across all regions of the world. We establish working partnerships with banks through financial institutions, thus broadening access to finance. By tapping the risk mitigation provided by international trade finance providers to enhance our global acquaintance confidently.
We strive to seize market opportunities by advanced data analytics, which allows us to analyze and measure investor behavior changes. Therefore, we build our hybrid models with individual securities, though we do not operate within an alluring positive mood trend that tempts illustrations while making risks challenging to perceive. Primarily, those metrics eliminate the impact of protocols that differ from across multiple disciplines and country to country in a broader context, with guiding principles for setting strategies and clear objectives in which they could provide intelligence with special assistance in the critical implementation phase. We balance a complex arrangement of multiple manufacturing sites, running different systems to complete various operations to achieve product delivery to market. We accomplished this difficult feat by deploying designed solutions to unify complex, multi-site supply chains, including faster time-to-market. While getting closer to customers, increasing focus on value-added services, and collaborating, thereby providing a more dynamically broader range of potential partners.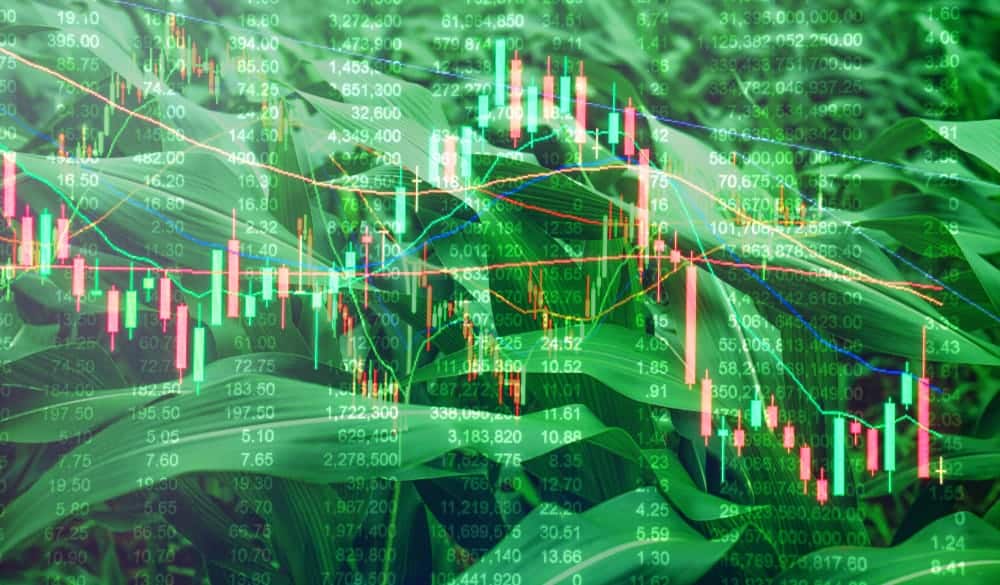 We continuously analyze current industry trends, tracking the economics that drives new business models with cross-cutting solutions and customizable options, which drive operational excellence and our production process with greater complexity. Indeed, considerations are especially relevant to the issues that we may face while recognizing and mitigating risks to production and disruption to the factory and trade, which can be crippling, such as material shortages and costs variations. Trade plays an essential role in food supply and agricultural products to consumers worldwide, contributing to making safe products that play a part in reducing worldwide food insecurity. EnhancedExchange global food and agricultural markets have seen several positive changes over the last decade, which have brought our domestic and international markets closer together, increasing our trade of agro-food products. EnhancedExchange deeper integration of the world food system has led to increased trade. Inclusive of customer contracts EnhancedExchange agro-food trade is not just growing; it is becoming "global".  Trade will continue to play an essential role in global food security and increasing nutrition values by transferring food to deficit areas from surplus areas, maintaining freshness and diverse variety.
The relationship between trade and food security attracts increased attention to reach our sustainable development goals. EnhancedExchange challenge is to ensure its expansion of agricultural trade with the accompanying logistics for and not against eradicating hunger, food insecurity, and malnutrition. We are accomplishing this through contractual relationships with each link in the chain (stage of production), ensuring that scientific innovation is implemented in each link so that the final products have built-in quality, ensuring customer satisfaction. EnhancedExchange works together with farms, fisheries, manufacturing companies, food service providers, food processors, retailers, research centers, and government agencies involved in the production, handling, and regulations of food and agricultural products. Our coordination efficiencies guarantee that all the products we trade are compliant with local and international rules and regulations. Whether dealing with farms, fisheries, food processors, food service providers, or retailers, our experienced team of experts has designed, implemented specific processes and solutions to minimize risk to our customers.